The Cock Inn
About Us & Our Establishment
Situated in the centre of Hanslope village, The Cock Inn is a traditional pub with a vast amount of history.
About Us
The original Cock Inn establishment was demolished in the 1930s and the building that now stands, replaced the old thatched building of those early days.
The early 1900's must have been thirsty times, as we're told that 14 The High Street, Hanslope also used to be a pub. Proudly displayed in The Cock Inn now, are 8 photos of Hanslope pubs through the years. It's a nice bit of history!
From the front of The Cock Inn you can clearly see the spectacular St. James the Great Church. Its chancel (space around the alter) dates back to the 11th century, while the naves and aisles were thought to be added in the 12th and 13th century. The incredible St. James spire that commands the sky and the surrounding area, is the tallest in Buckinghamshire. In our opinion, it's a spectacular view to enjoy while quenching your thirst.
Hanslope Village
The first historical reference to Hanslope is in the Doomesday Book, 1086. The book is a manuscript of the 'Great Survey' of England and Wales, commissioned by William the Conqueror. In the Domesday Book the village was originally known as Hammescle. To discover more about Hanslope village and its past, visit this wiki link.
It's noted that Hanslope was at the centre of Buckinghamshire's lacemaking in the  early 19th century. Hanslope lace was recognised as being particularly fine, and in 1862 it's estimated that about 500 women and children in the parish were employed making pillow lace.
Whatever your reason for visitng Hanslope – we will look forward to seeing you at The Cock Inn.
Andy & Hannah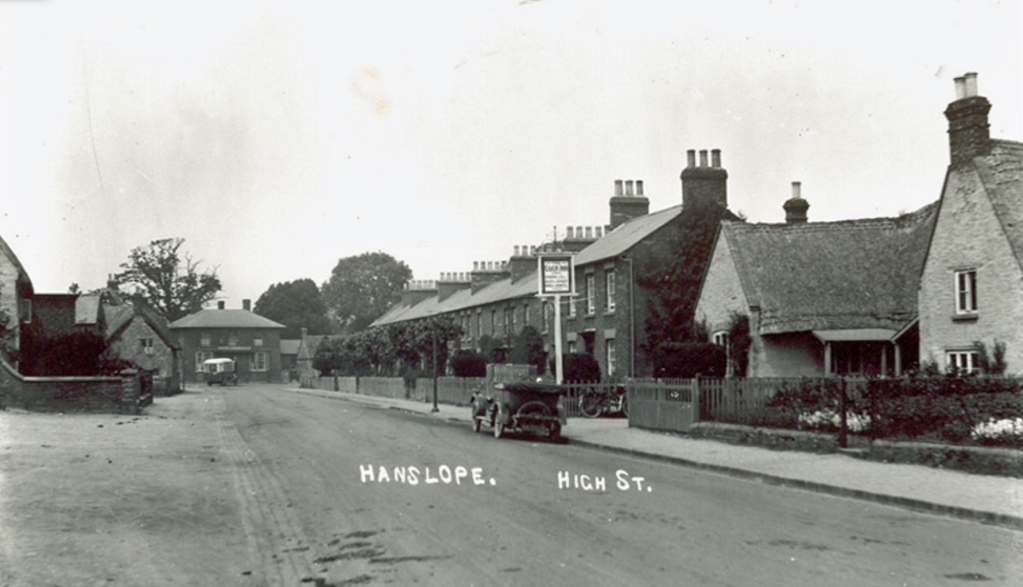 The Original Public House – The Cock Inn Hanslope