Introducing!
Mahou Lager, A Taste of Madrid.
There are draft beers, and then there are draft beers. You yourself will surely have tried a draft beer at a bar that makes you scream, "Oh my God!". Visit us at The Cock Inn, Hanslope and try our new arrival "Mahou". 
About Mahou
With more than 40 years of history, the Mahou Cinco Estrellas were created as a way of satisfying even the most demanding palates. Made with the best varieties of hops and yeast, it is known for its golden colour and its characteristic mild flavour. The result: a perfectly balanced taste that lingers on the palate.
Its origins go all the way back to 1936 to the beer known as the "cerveza especial," although it was not until 1969 that its evolution culminated with the release of the Mahou Cinco Estrellas and the creation of the can format.
Only the best varieties of hops and yeast are concentrated in the Mahou Cinco Estrellas. A golden beer with a creamy and consistent foam, offering a characteristic taste that is mild and fine with a fruity aroma.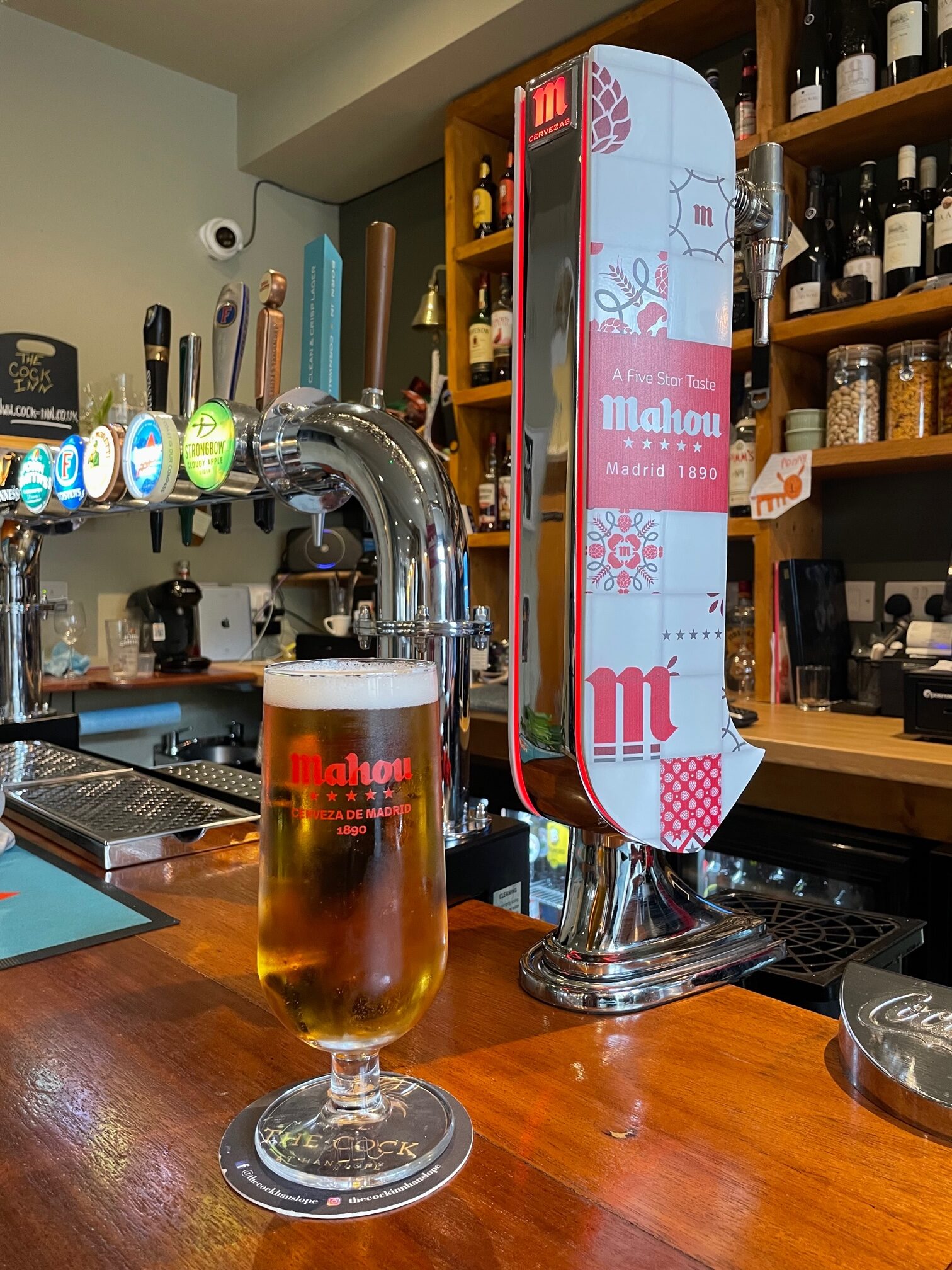 If you wish to discover more about Mahou, then why not check out their social media channels or visit their website.